The Scramble!
Preamble
Long time UVA members will remember in years prior the old Saturday Scramble event that we ran, with hundreds of UVA pilots participating and at its zenith commanding as much as 80% of the VATSIM traffic.
The Splash Header seems just right, a bit of the old, and now a bit of the new. We are now reawakening that excitement.
Considerations & Plan
Obviously a single venue will not work for every pilot, in particular the event times — we are an international organization that spans the world's time zones. But, we have to start somewhere.
Currently we are running ad hoc evening (ET) times, for a one or two hour flight, but long haul flights co-ordinated to the arrival window are just as welcome. We sometimes coincide with major VATSIM events that complement our schedule. We will also try to incorporate weekend afternoon (ET) times, that would facilitate European (and N.A.) flyer participation.
We are open to suggestions.
The format is many departure points, to a single arrival airport, and then optionally a departure from there to many airports. That not only makes your choice more varied and interesting, but also tests arrivals and departures for ATC more fully, making their life more interesting.
The reservation board on the Flight Summaries page will be modified to highlight group flight participants. Group flights will always be announced as a Bulletin in everyone's Flight Room, and typically messaged on our Discord channel.
---
The Next Scramble
To be announced.
---
KIAH Tonight
Lots of great ATC, with Centers, Approach, Tower and Ground, to bring us home.

---
KORD Scramble #2
Full ATC, with High & Low Center, Approach, Tower and Ground, and even Metering, to get us all nicely lined up.

What a great night.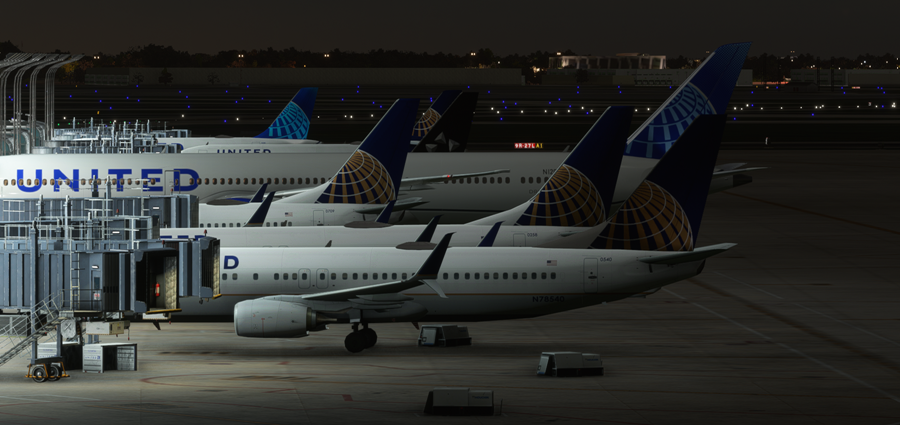 ---
Scrambling Into KIAD
A great success. You can join in the pic too, next time!